Destination: Wedding
A destination wedding is the time to indulge in elevated versions of beachwear you can't actually wear to a beach. Think silk kaftans, fancy sandals, and gilded, seaside-inspired jewelry.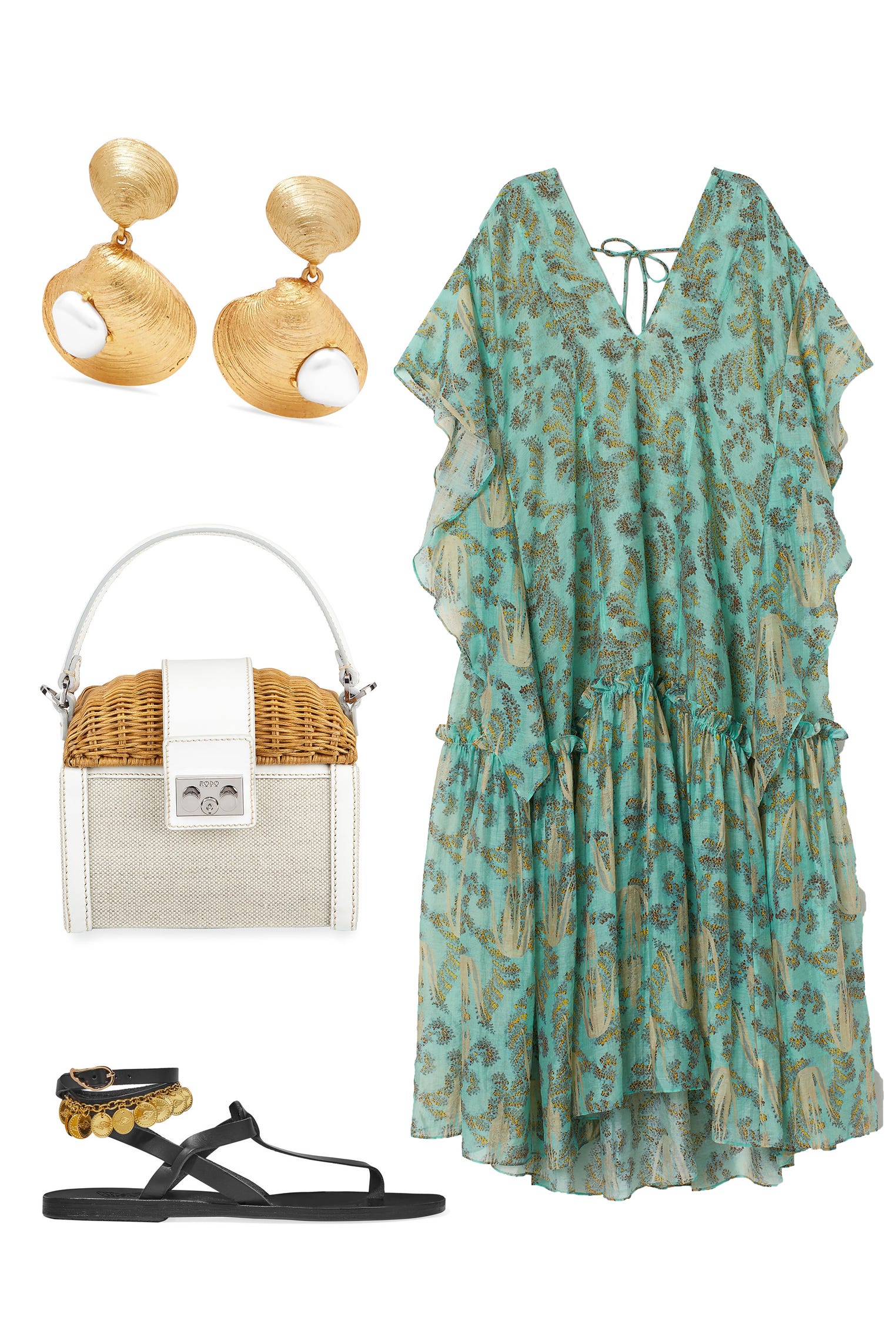 H&M Lyocell-Blend Kaftan Dress, $199; hm.com
Ancient Greek Sandals Estia Flouria Sandals, $325; net-a-porter.com
Oscar de la Renta Clip Earrings, $220; net-a-porter.com
Rodo Wicker and Linen Box Bag, $800; bergdorfgoodman.com
Hotel Ballrooms
A hotel wedding is a controlled environment. You don't have to worry about ruining your shoes or overthinking the weather report, so experiment with super extra accessories.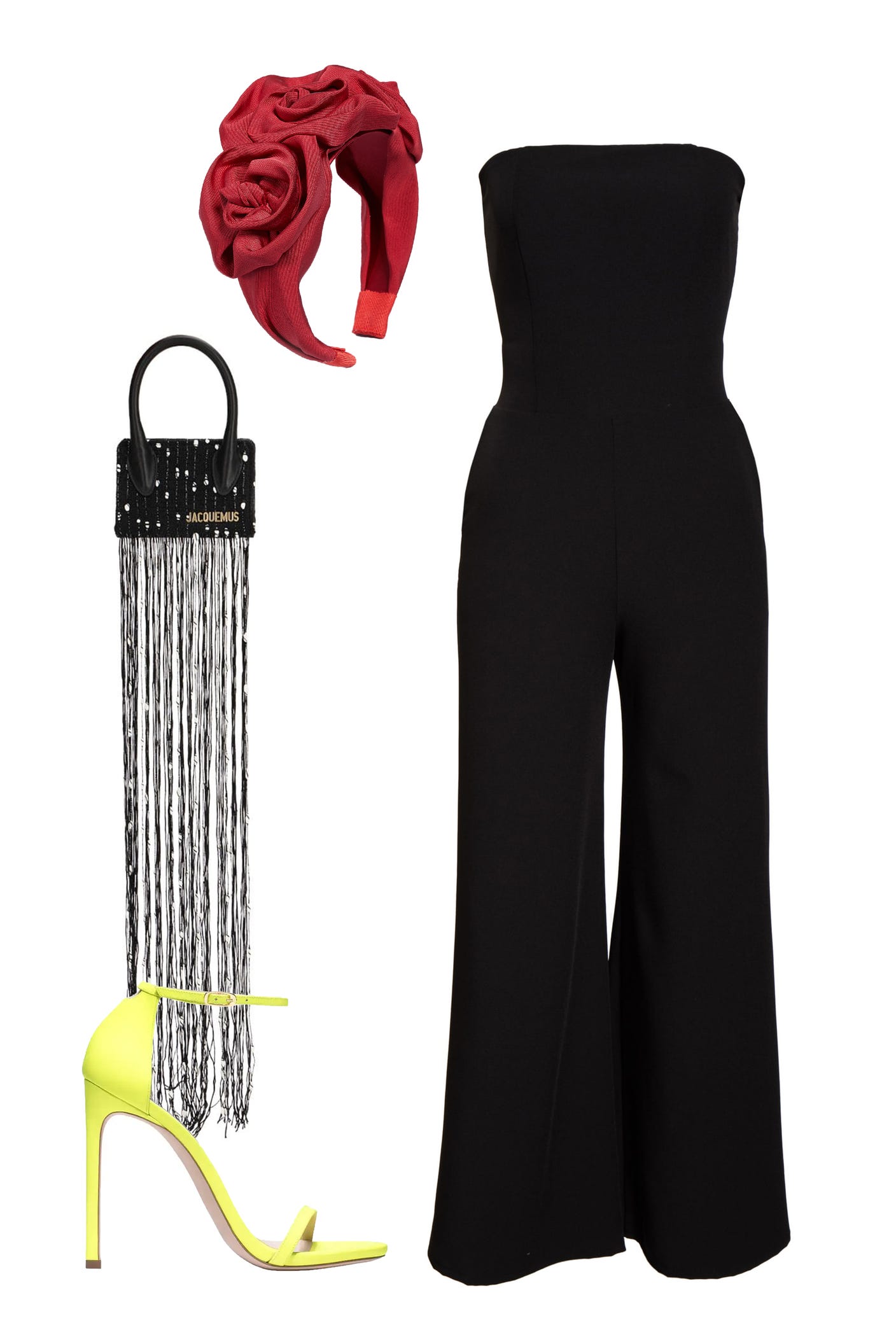 Fraiche by J Strapless Wide Leg Jumpsuit, $96; nordstrom.com
Stuart Weitzman Nudist Sandal, $398; stuartweitzman.com
Jennifer Behr Triple Rosette Headband, $227.50; shopbop.com
Jacquemus Espelho Mini Tasselled-Tweed Bag, $622; matchesfashion.com
Vegas, Baby

If your BFF is getting taking the Sophie Turner route, go big but think smart. Put on your campiest dress, but keep your accessories at a minimum. It's likely you'll end up stumbling down the strip, so choose an easy cross body you can't lose and flats you can walk in.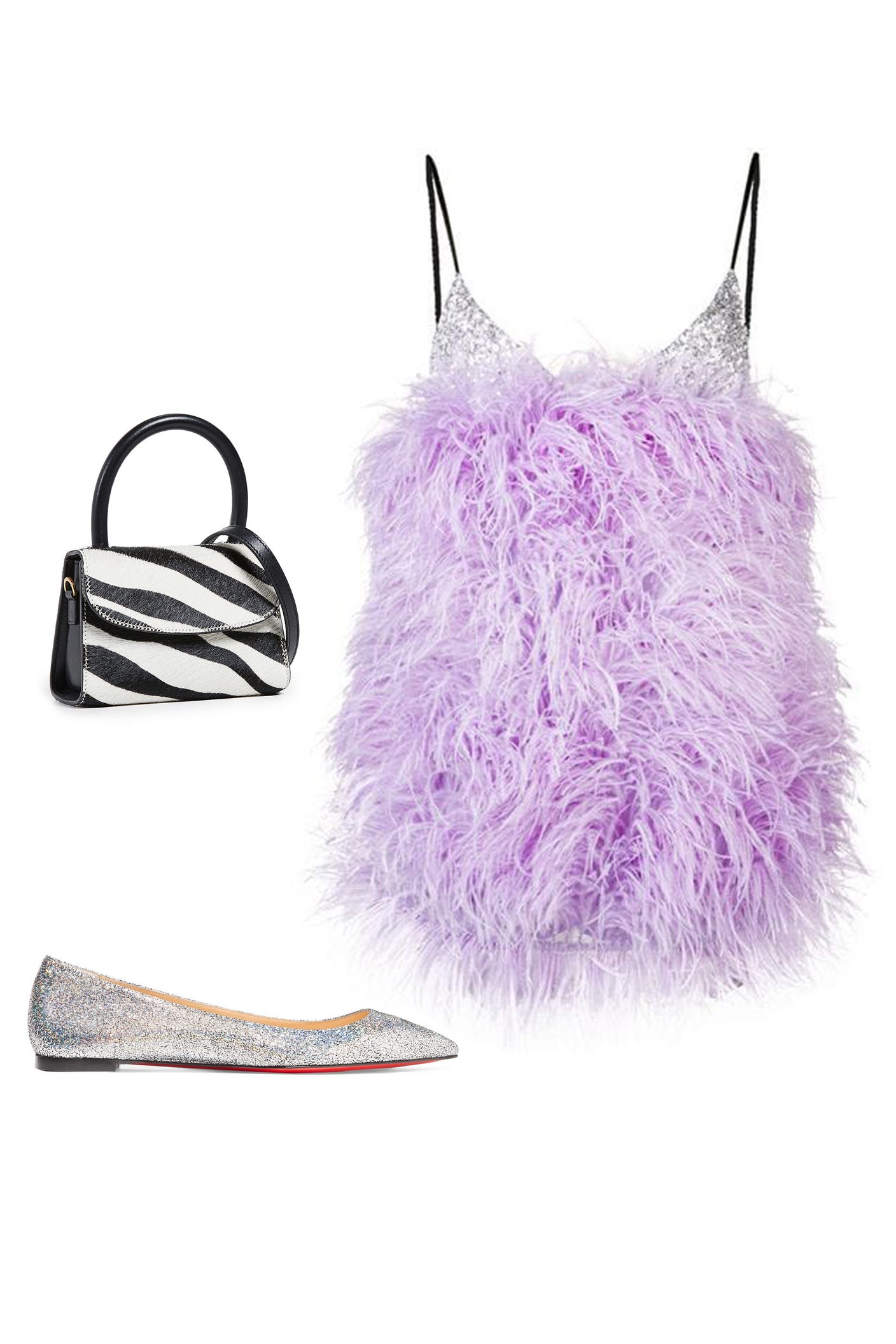 Attico Feather Mini Dress, $3,390; farfetch.com
By Far Mini Bag, $510; shopbop.com
Christian Louboutin Ballalla Flats, $645; net-a-porter.com
Garden Party
For your friend's garden party, think color. Mix and match your favorite summery hues and your pics will look amazing. Choose flats or wedges, because heels might sink into the lawn.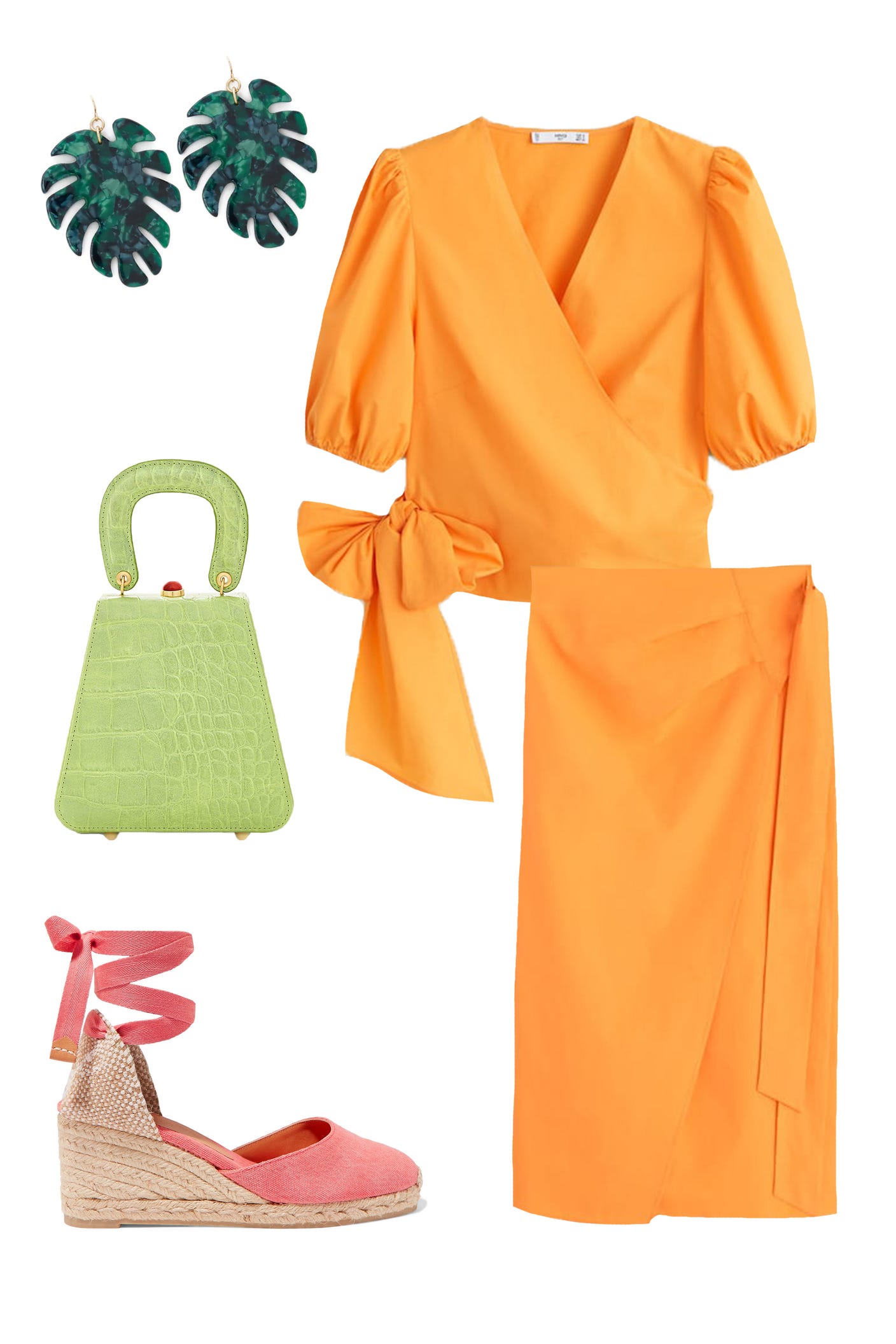 Mango Bow Crossbody Top, $60; mango.com
Mango Midi Cross Skirt, $60; mango.com
Castaner Carina Canvas Wedge Espadrilles, $130; net-a-porter.com
Staud Kenny Bag, $325; staud.com
Forever 21 Faux Stone Palm Leaf Drop Earrings, $5; forever21.com
Not all summer weddings mean you'll be basking in the sun. For weddings held in conservative venues like a church, think sheath dresses—which still hug your figure—and ladylike accessories.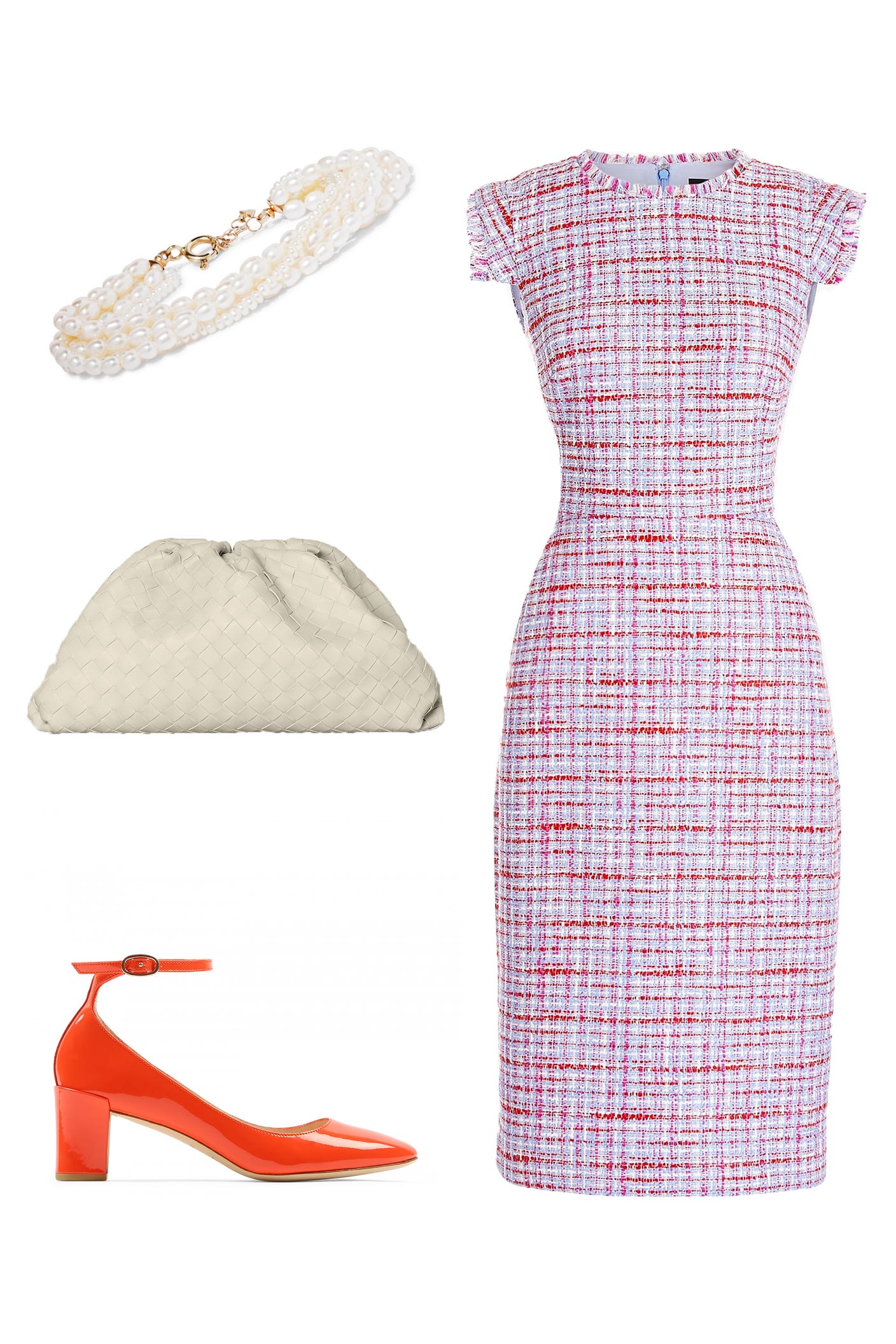 J.Crew Resumé Dress, $168; jcrew.com
Bottega Veneta The Pouch, $2,950; bottegaveneta.com
Repetto Electra Mary-Jane, $445; repetto.com
Loren Stewart 14k Pearl Bracelet, $310; net-a-porter.com
Even though you'll be standing in an office at city hall, you can still dress up! Celebrate the new couple in fun pants and a printed top, then style it with basics you can rewear to the office.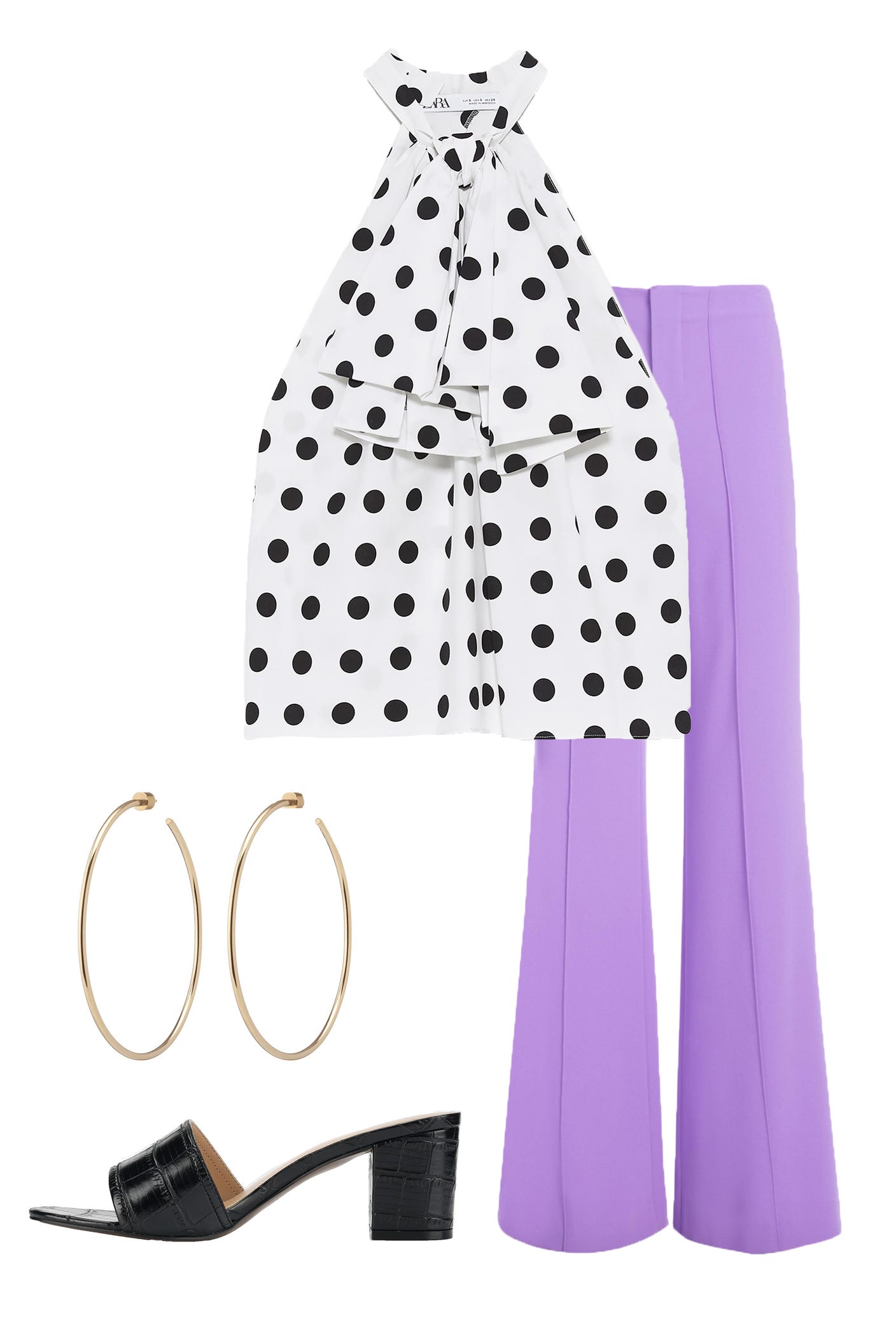 Alice & Olivia High Waist Wide Leg Pant, $295; aliceandolivia.com
Zara Polka Dot Tie Top, $50; zara.com
Who What Wear Kalyn Mules, $35; target.com
Jennifer Fisher Thread Hoops, $165; jenniferfisherjewelry.com
Black Tie
Ball out for a black tie wedding, but make sure you choose breathable, lightweight fabrics that won't make you sweat. Use this wedding as an excuse to invest in fun accessories, like designer-on-the rise Amnina Muaddi's Insta-famous heels.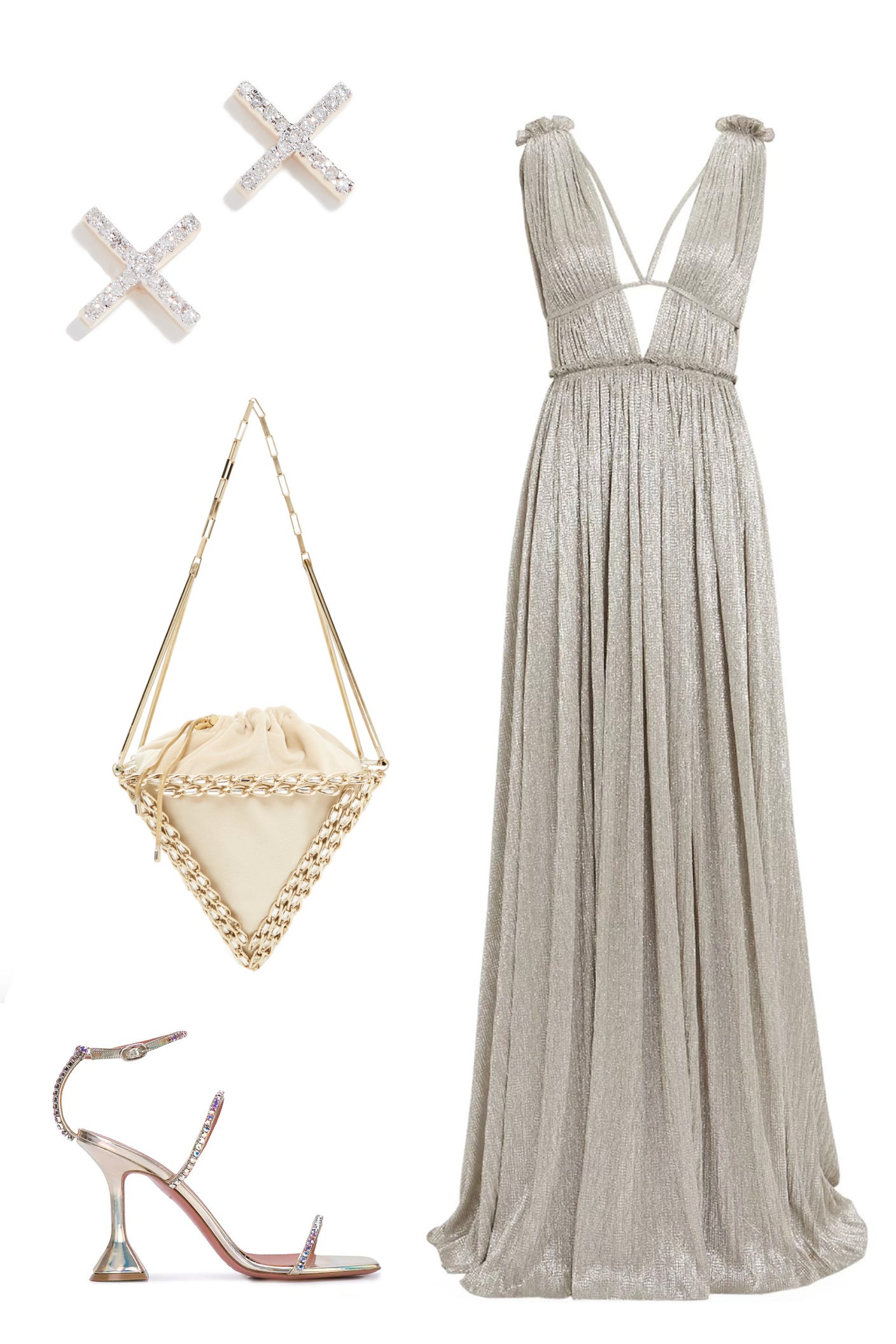 Jonathan Simkhai Plissé Lamé Grecian Gown, $695; intermix.com
Amina Muaddi Gilda Sandals, $990; farfetch.com
Adina Reyter 14k Gold Pave X Post Earrings, $450; shopbop.com
Rosantica Vernita Brass and Crystal Bag, $1,160; modaoperandi.com